Tyler Bakery Owner Participates in Disney+ Cooking Show | Business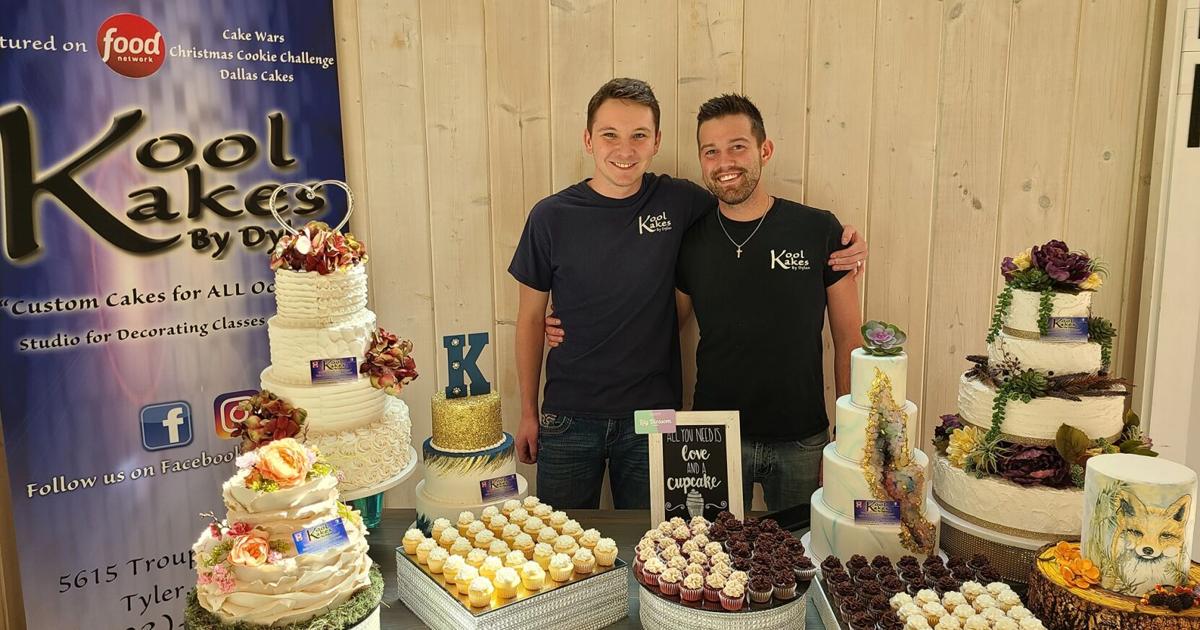 Dylan Humphrey, 27, of Whitehouse and owner of Kool Kakes by Dylan is entering a cooking show contest again, but this time, for Disney+.
The show is one of Disney+'s first cooking shows on the streaming platform and will be hosted by actress Keke Palmer who is also the show's executive producer.
"Foodtastic" is a series that follows different contestants in each episode. Throughout eight different one-hour episodes, contestants compete in groups of three against two other groups. Each of these three groups are challenged to take Disney-inspired artwork, such as characters, and turn them into food-based sculptures. Of these three groups, a winner is announced at the end and the other two are eliminated.
Humphrey participated in the episode "The Lion King" after a cake industry friend called and explained a situation.
This friend, who lived in Florida, was asked to be part of a crew that would go on the show, but when shooting days were scheduled, she found she couldn't make it. At the time she contacted Humphrey, he was auditioning for a show on Netflix, so he wasn't sure.
Disney producers were interested in an interview with the team, so Humphrey took a leap of faith and did everything to join the team. He traveled to Florida to meet who he would be working with for the first time, on air, for Disney+.
"It was pretty intense on its own, which I'm sure you'll see on the show," Humphrey said.
Since taking ownership of his business, Humphrey has achieved many of his personal goals and has appeared on television several times before "Foodtastic." He has previously participated in New Orleans for the "Christmas Cookie Challenge" in 2017, "Dallas Cakes" (a reality show filmed in his bakery in 2018) and "Cake Wars" in 2016 for Food Network. He also participated in "The Big Bake" for Food Network Canada, where his team won $10,000.
"It's a bit surreal in a way. I don't feel like I'm 27. I still feel like I came out of high school, but honestly, everything God has put together is so crazy. My motto that I've always lived by is "It always works, it always works" and it does. I just live life day to day and take the opportunities that are given to me and never look back," he said.
In total, Humphrey said he won about $20,000 in cooking or baking contests. Thanks to her accomplishments, Humphrey was able to put down a down payment on her first home and recently married her longtime partner.
For the past few years, Humphrey has taught baking classes at his Tyler bakery. He recalls a time when a student expressed interest in also participating in cooking or baking competitions. Immediately, Humphrey's response was to encourage him. He contacted his connections to other shows he's been on and put his student in touch with a casting director.
"I always encourage everyone to try and you never know what might happen," he said.
Today, Humphries is working toward her goal of opening a cake supply store in the Louisiana or Dallas area. Due to ongoing contract restrictions with upcoming shows, he had to turn down offers from "Halloween Wars" and "Christmas Cookie Challenge Championship."
The "Foodtastic" episode is scheduled to air in October or early to mid-November. Rumor has it that part of the show could be animated.
Humphries said he is grateful to his supportive parents, his decorating team and Ashlin Rosamond.