Bake Off's Mary Berry to host new BBC cooking show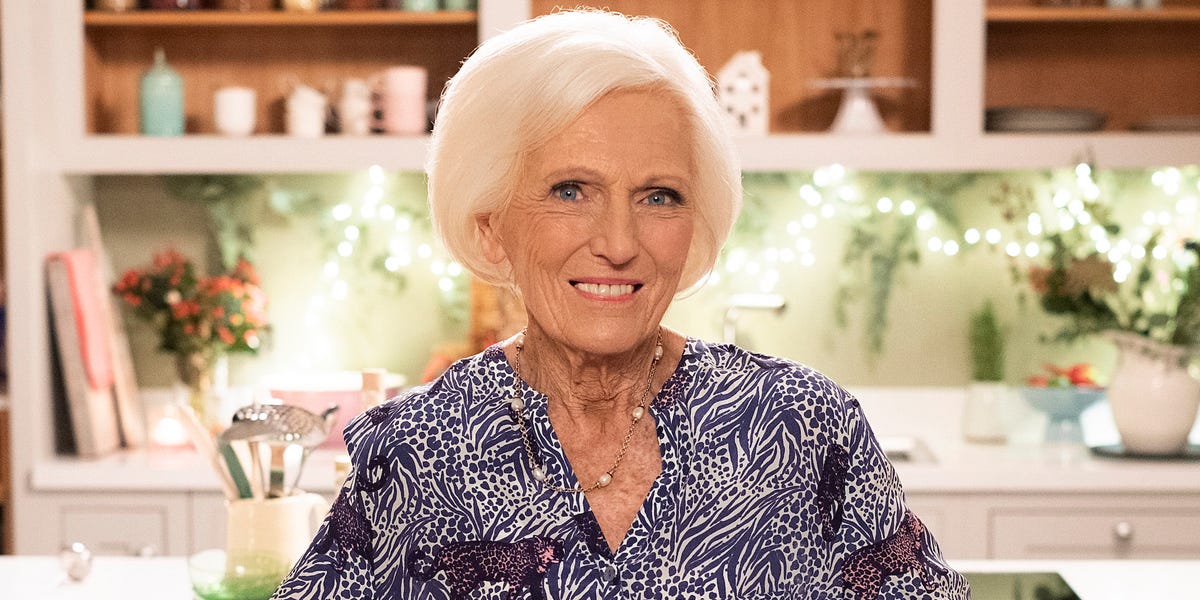 Mary Berry returns to the screens with more sweets in a new BBC series: Mary Berry's Fantastic Parties.
In the new three-part series, the beloved cook will come to the rescue of novice cooks, teaching them how to create impressive and delicious dishes for their family and friends.
"I'm very excited about this series," revealed Mary Berry. "Teaching is in my DNA and I look forward to sharing my knowledge and encouraging new cooks – and with my celebrity sidekicks by my side, we're going to keep it fun all the way!"
Related: Great British Bake OffMary Berry lands another brand new BBC show
Mary will train inexperienced cooks, guiding them through tricky techniques and offering constructive criticism while improving their skills.
For special events, Mary and her celebrity helpers will help budding cooks create their feasts just for their guest of honor and loved ones.
Catherine Catton, Head of Factual Entertainment Orders, said: "We are very pleased to have Mary back on our screens, and [are] I can't wait to watch her transform newbie cooks and help them create amazing holiday feasts for their loved ones."
Related: Great British Bake Off viewers laugh at show's McDonald's reference in latest episode
Emily Hudd, Managing Director of Rumpus Media, which created the series, added, "Mary is back to sprinkle her magic on some very special encounters with recipes that will inspire everyone to step into the kitchen and celebrate!"
Rumpus Media was also behind last year's BBC One series Mary Berry Saves Christmasas well as BBC Two The Misadventures of Romesh Ranganathan and channel 4 hit Joe Lycett has your back.
The new series will arrive on BBC One and iPlayer, but a release date has yet to be confirmed.
Related: Great British Bake Off interrupted once again by channel 4 problems
Berry was a judge alongside Paul Hollywood on Great British Bake Off from its inception in 2010 until its move to Channel 4 in 2016.
In June, another Mary Berry BBC series was announced, titled Mary Berry: likes to cook.
Premiering on BBC Two and iPlayer later this year, the six-part series will see her find "soulmates with their own remarkable passions, share their stories and, as well as sharing her favorite recipes, inspire the country to fall in love. cooking, growing and producing food".
Berry said, "My cooking is about sharing what I know and love, teaching and inspiring everyone to love cooking as much as I do."
The Great British Bake Off broadcast on Channel 4 in the UK. In the United States it is known as The great British pastry fairand streams on Netflix.
This content is created and maintained by a third party, and uploaded to this page to help users provide their email addresses. You may be able to find more information about this and similar content on piano.io