Food is Medicine: The Cooking Show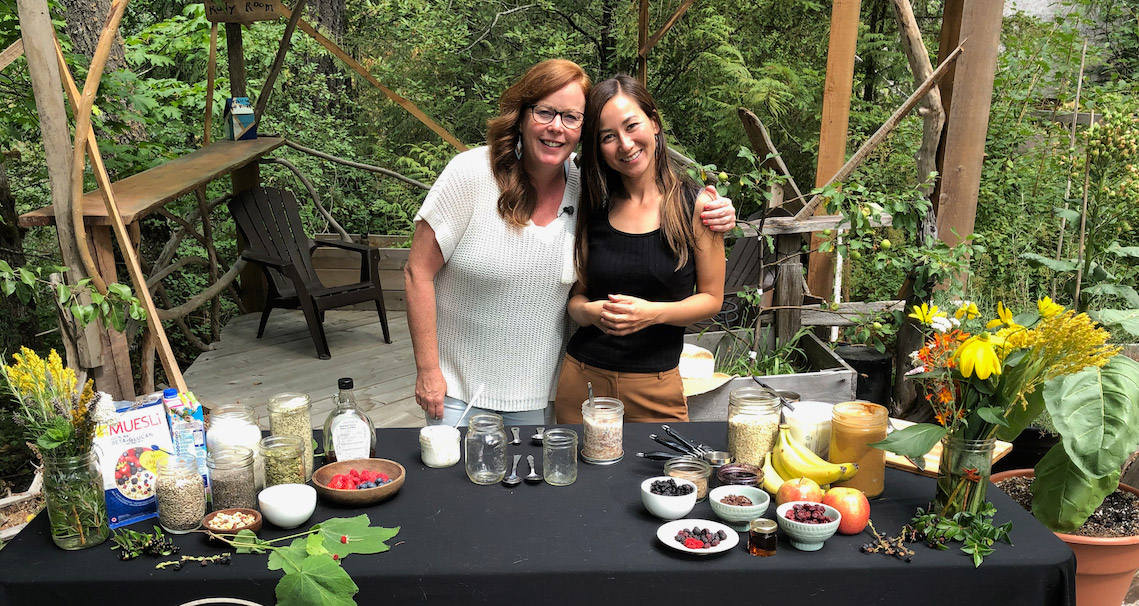 It's National Nutrition Month and throughout March the First Nations Health Authority (FNHA) will be inviting people to join our Food is Medicine Challenge, a wellness initiative aimed at nourish our minds, bodies and spirits.
This year, the FNHA is partnering with the Aboriginal Sport, Physical Activity and Recreation Council (I·SPARC), an organization that leads a variety of wellness activities and initiatives supporting well-being. holistic view of indigenous peoples.
]
Rachel and Fiona
The Food is Medicine Cooking Show is a four-episode YouTube series featuring dietitians Rachel Dickens and Fiona Devereaux as hosts. Rachel is from Prince Rupert, Lax Kw'alaams Band, and Fiona is a white settler of Irish descent. Both have extensive experience working with Indigenous communities and are passionate about caring for our bodies through mindful nutrition and connecting to the land, water and each other. In each episode, Rachel and Fiona explore accessible and nutritious recipes while celebrating traditional foods. The four-part series travels from Ahousaht to W̱SÁNEĆ, our hosts sharing their knowledge while learning cultural and culinary teachings from community members and inviting guests to reflect on food.​
Have a cup of tea or get ready in the kitchen to follow Fiona and Rachel as they take us on a culinary journey across Vancouver Island that celebrates the people and foods of this land and learns how food is a medicine for our bodies, minds, and spirits.
You can prepare all the meals seen in these videos by download this cookbook produced in partnership with the FNHA and I-SPARC!
We want to hear from you!
We encourage you to join our Food is Medicine journey, which will last the whole month of March, and to invite your friends, family and colleagues to join in these reflections! We will share the stories of the Food is Medicine community and share the views of young people. Using the hashtags #FoodisMedicine, #isparc and #isparchealthyliving, share your Food is Medicine journey by posting photos of nutrient-dense meals, recipes, food adventures on Facebook, Instagram, or email us your story or recipe to Active@fnha.ca to be entered to win an Instant Pot, Air Fryer or Cookbook!
where to watch
Episode 1: Food is Medicine: The Gift of Water (37 minutes, 6 seconds)
In the first episode, The gift of water, Rachel and Fiona were welcomed into the beautiful community of Ahousaht where they shared simple and nutritious recipes using land and sea ingredients such as salmon, fresh greens and Kwakmis (cow eggs). herring). Join our hosts in cooking salmon patties with garlic and lemon aioli, as well as a special Kwakmis recipe from Rachel's mother.
salmon cakes; Photo credit: Rachel Dickens
Episode 2: Food is Medicine: Camp-Style Cooking (39 minutes, 49 seconds)
In episode two, Camp-style kitchen, our hosts give us a special twist on camp-style cooking on the traditional territories of the W̱SÁNEĆ peoples. They walk us through how to cook nutrient-rich elk chili with a variety of vegetables, quick stovetop-style cornbread, and fruit chips that you can make on your Coleman stovetop. The episode features four guests from the community to share the meal and reflect on their connection to food as medicine.
Episode 3: Food is Medicine: Crazy Snacks (38 mins, 14 seconds)
In episode three, crazy about snacks, our hosts travel to Yuułuʔiłʔatḥ (Ucluelet First Nation) to share favorite snacks with special guests. This episode features nettle pesto, smoked salmon dip, and seaweed salmon rolls perfect for sharing and connecting with friends, family, and community.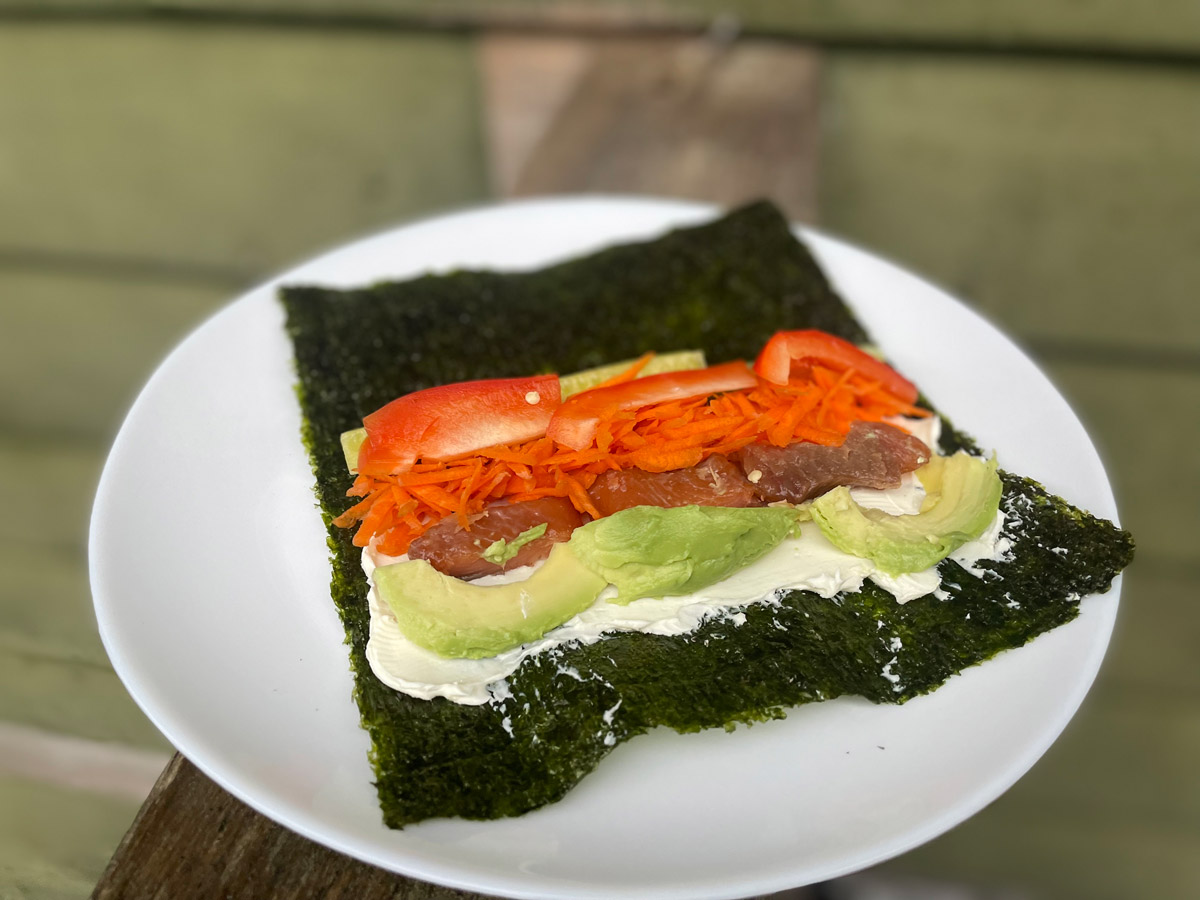 Nori rolls; Photo credit: Rachel Dickens
​Episode 4: Food is Medicine: Protein Recipes (41 minutes, 16 seconds)
In episode four, protein power, our hosts travel to the Quw'utsun homelands to share their protein teachings with two young Métis – former North American Indigenous Games (NAIG) athlete Jakob Edgar-Neufeld and budding NAIG athlete , Coleman Edgar-Neufeld. Join them as they explore the endless possibilities of overnight oatmeal recipes and take on the ultimate fish and chips and roast veggie challenge: the air fryer vs. the bake method!
More I-SPARC initiatives