How to watch Brooklyn Beckham's new cooking show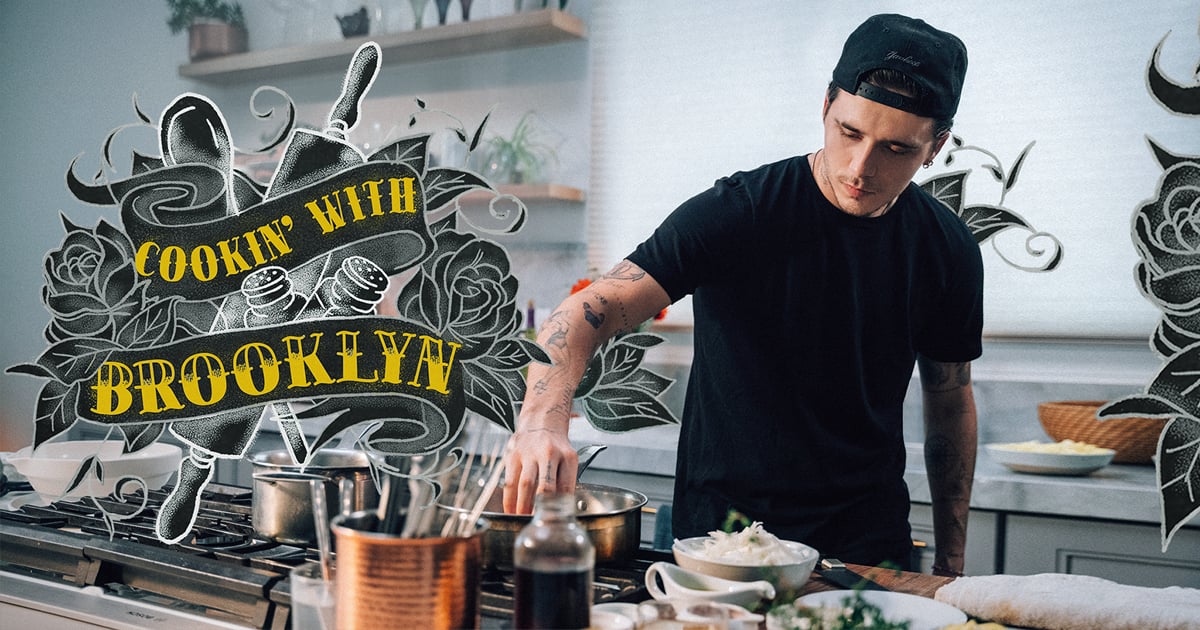 If you're looking to add healthier cooking shows like Selena + Chef and Cooking with Paris to your TV rotation, get ready to get hyped for Brooklyn Beckham's new show, Cooking with Brooklyn. On December 15, he launched his first eight-episode food series on Messenger, inspired by his favorite pastime in quarantine: experimenting with recipes from around the world.
"Cooking really helps you connect with people anywhere."
"Quarantine hit, and I was cooking every day, just having fun with it," he said in an interview with vogue, adding that cooking is therapeutic for him. "Since I was very young, I have been very lucky and have been able to travel a lot, so I have really tried all types of food from different places and different regions. I am rather shy, so I J sometimes have a hard time expressing myself or talking to people, but cooking really helps you connect with people anywhere."
The show will follow Brooklyn on his journey to becoming a master chef as he recreates dishes, like salt stone steak, inspired by renowned chefs such as Nobu Matsuhisa, Nancy Silverton and Roy Choi. "One of my favorite chefs is Nancy Silverton," Brooklyn said. "She's one of my biggest inspirations and she taught me how to make blueberry pie. It's the road that will allow me to one day become a great chef myself."
Image source: Messenger
Watch Cooking with Brooklyn, start a video call on Messenger or swipe up to use the "Watch Together" feature. Viewers can also tap the media button at the bottom right on Instagram or watch the series on Facebook Watch.
In the show's first episode, Brooklyn visits the Blue Runner seafood truck in Miami and cooks clams from the truck, while having a puppy draped over her shoulder like a dish towel. Additionally, his tasters include family members, like his younger brother Romeo Beckham and celebrity friends like 24kGoldn, Sebastián Yatra, Dr. Woo, LilHuddy and his fiancée, Nicola Peltz. So, yes, we are already preparing an encore to watch its new episodes every Wednesday. In the meantime, grab a snack and check out the first episode here.