Restaurant owner McAllen featured on Beat cooking show Bobby Flay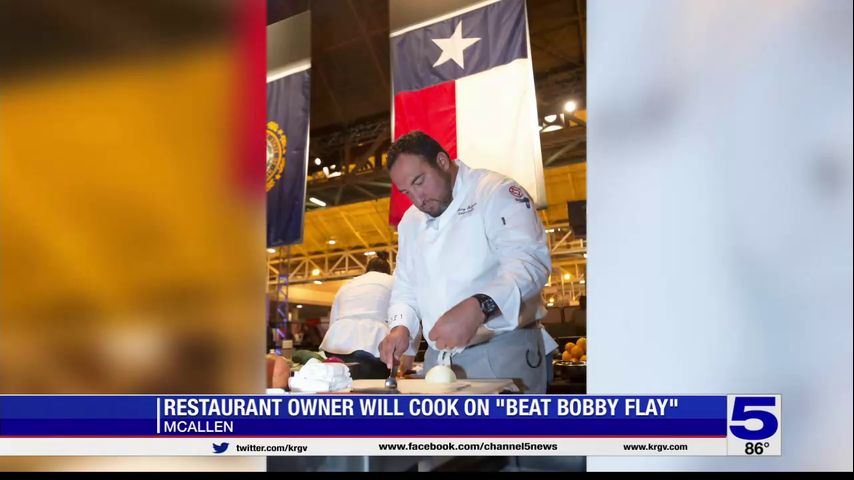 A local chef and restaurateur helps put the valley on the map.
Chef Larry Delgado, representing the RGV, was featured on Beat Bobby Flay, a popular cooking show on the Food Network.
Delgado says his passion for food began when he was just six years old.
The days spent in the kitchen cooking with her mother marked her life forever.
At 16, Delgado took a job flipping burgers in Edinburgh. He says the adrenaline rush of cooking for so many people got him excited.
After graduating from high school, he went to work as a farm laborer in Indiana, where he fell in love with food again.
"Learning that vine-ripened tomatoes are so different from what you often received or bought at the grocery store," Delgado said. "It started to intrigue me. Just the idea that I didn't know anything about food."
After succeeding in the restaurant business in Austin, he and his wife decided to return to the Valley to open their own restaurant. Today they are the proud owners of McAllen's House Wine & Bistro, Salt – New American Table and Salome on Main.
Life was going on as usual until Delgado got a call from Beat show producer Bobby Flay.
He says he never imagined his love for cooking would take him this far. That's why he wants other budding chefs to remember to be true to their own flavors, culture and style.