Tiny Food Champ: Owensboro teen wins YouTube cooking show | Community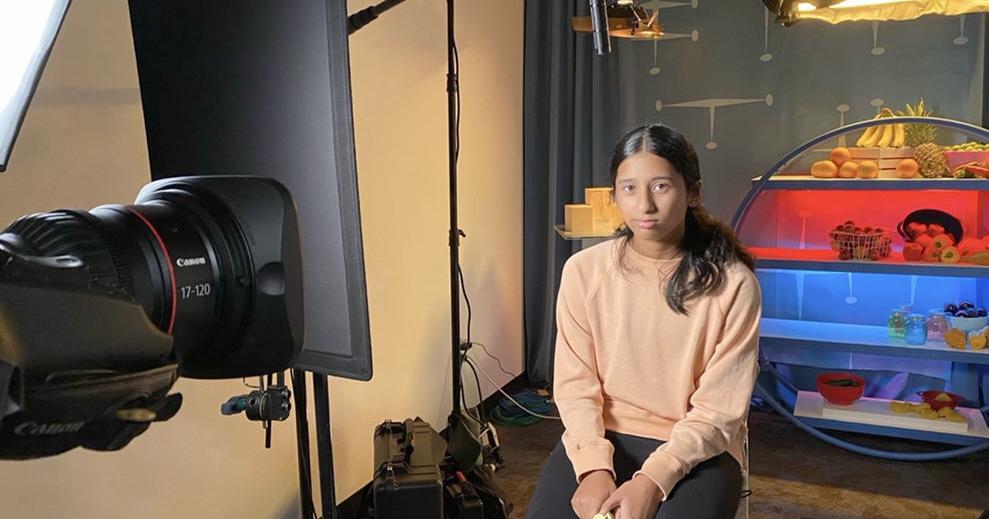 Srimayi Galla will have a lot to share with her friends when she starts her freshman year at Apollo High School in a few weeks.
Galla, 14, was among three young chefs recently featured on YouTube Originals' cooking reality show "The Big Tiny Food Face-Off."
And at the end of the 22-minute episode, Galla was named champion and took home the small trophy that came with it.
"I'm the little master of food," she said shortly after winning the show.
The episode, which first aired on July 22, has already received over 249,000 views. To watch the episode, go to https://youtu.be/-3VSDB6SyNg.
The show was hosted and judged by Matt Stonie, a competitive eater and YouTuber, and Inga Lam, a food blogger.
Galla competed against Gabriel Galb, 11, of Los Angeles, Calif., and Madisyn Davis, 13, of Gardena, Calif.
Galla said she learned to cook at a young age and still loves preparing food. However, she considers it more of a hobby.
"When I was little, my dad would bring home box mixes from the grocery store and we would make them together," she said. "I still remember standing on a ladder trying to reach the bowl and trying to mix it all up."
However, it was through her acting quest that she discovered the show on the backstage.com website in June 2021.
"I never thought much about tiny food until I found the cast," she said. "…I thought, 'I love to cook, so why not? Let's go.' I never thought I would end up on this show.
The show is based on the small food craze. On YouTube, a search for "miniature" or "tiny food" has more than six million results.
Before his daughter filled out the casting call application, Raman Galla said he pointed out to her that he was only open to California residents.
"But what I admired about her was her conviction," said Raman Galla. "She said, 'Let's go and apply; if they love me, they will call, and we will go from there".
And within a week, she got the call.
Galla said she interviewed the casting director and sent them photos and videos of the little dishes she was cooking.
Once selected, the show flew Galla and her father to Los Angeles where they filmed the show in September 2021.
"We went with the professionals and prepared the food before shooting," Galla said.
For the show's challenges, she made "chocolate chip sandwich cookies" and "chicken skewers with red onion, green pepper, and dipping sauce."
During the episode, the judges were more than impressed with Galla's skewers.
"How does this little food taste so big," Stonie said as she tasted the skewer. "I can't get over it."
Galla said the hardest part was handling the miniature utensils and preparing the food herself.
"It's really hard to hold these little tools, and my cookies kept falling out," she said.
Galla said she enjoyed the cooking show experience, which only fueled her passion to become an actress.
Galla stars as Crystal in TWO's current production of "Little Shop of Horrors".
"I really want to be an actor; it's just my thing right now," she said.
Don Wilkins, dwilkins@messenger-inquirer.com, 270-691-7299